Monday, August 25th, 2008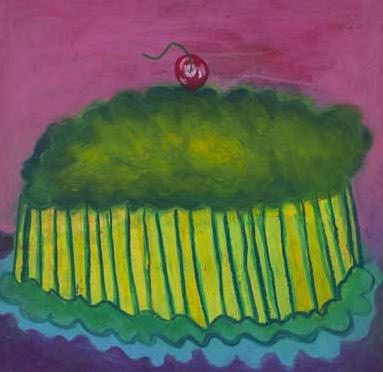 CAKE by Camille Holvoet, 2008.
The recent opening of a gallery exhibition at Creativity Explored in the Mission District was a reminder of just how much San Franciscans love their food. The exhibit, entitled Tasty, highlighted the work of local artists who had explored the shape and color of eating in a variety of media. During the reception, both the small gallery up front and the large studio space in back were packed wall to wall with friends, donors and hungry viewers. It was the most crowded I'd ever seen their gallery. Attach the word "food" to any event here in Northern California, especially if your normal operations have nothing to do with anything edible, and you can expect to sell out.