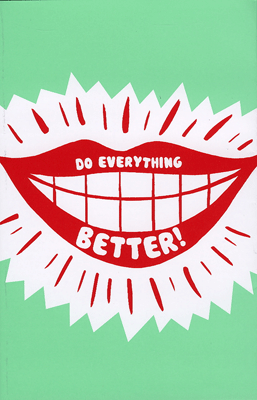 Although I couldn't attend this past weekend's Maker Faire, with its inaugural section dedicated to food, I did have a chance to learn a few new tricks for the kitchen.
It's not a recent phenomenon for cooks to hack their utensils and ingredients—Homo "Handy Man" habilis figured out that meat on the stick thing, Mongol horsemen multitasked by salting and tenderizing and cooking their meat under their saddles, and my mom catches plump frogs with her pasta colander—but the DIY movement has inspired a whole new generation to explore simple, cheap, ingenious ways to accomplish everyday tasks.
Anyone who stocks up on vinegar and baking soda already knows many of the old ways. On the glossier and quirkier end of the spectrum is Ito-ke no Shokutaku (The Ito Family Dinner Table). A wildly popular series, one of those only-in-Japan variety shows in which celebrities demonstrate useful tips contributed by its viewers, it once held the regular attention of nearly 30 percent of households in Japan. Websites, social clubs, and obsessions ensued. These tips are known collectively as urawaza, which deftly applies the word for "unmapped shortcut" to a secret trick.
Local writer Lisa Katayama bundled some of her favorite urawaza into a book, Urazawa: Secret Everyday Tips and Tricks from Japan. My copy (kindly sent to me by Chronicle Books just in time for this posting) has a few pages marked for testing later: drink green tea after a garlicky meal to prevent a stinky mouth, scrubbing with eggshells to remove scorch marks on pots, tucking chile peppers in your socks to keep your toes warm. Others leave me scratching my head, like the suggestion to add olive oil to a glass of beer to reduce its foam; a spoon seems a much more respectful and easy way to remove unwanted head from a well-crafted brew. Still, Urazawa was a quick and fun read as well as a wonderful reminder to think creatively about life's little challenges.
The interwebs, of course, has many pages dedicated to everyday life-hacking. Googling "food hack" taught me how to peel mangoes quickly and cleanly and how to start a fire with a Coke can and chocolate bar. Here in San Francisco, Mark Powell, a self-described hacker chef of the "anarchist food aesthetic," has set up his kitchen lab at the Unicorn Precinct XIII in Bernal Heights. Chefs, of course, are famous for their trucs of the trade, though these days, nitrogen tanks and pressure probes seem to be more the thing than paper clips and flame-throwers.
I'll leave you with a few of my own kitchen tricks, absorbed from my visits with aunties from Missouri to Malaysia.
After soaking dried tamarind in water, use the strained fruit and fibers to polish your copper pans and bowls.
Use the edge of a small spoon to peel the crooks and crannies of knobby ginger.
After harvesting a crop of onions or shallots from your garden, drop them into the legs of clean but run-ridden pantyhose. Knot the hose to separate the bulbs and then hang in a cool, dry place to last throughout the winter. When you need some allium, just snip a knot. The more colorful your hose, the more festive your cellar.
Clean out the fragrant cardamom and cumin powder from an electric spice grinder by following your garam masala with a few small pieces of bread. The resulting breadcrumbs soak up all the powdered spice. If you're especially dedicated, you can then use those crumbs in a nice filling or gratin.