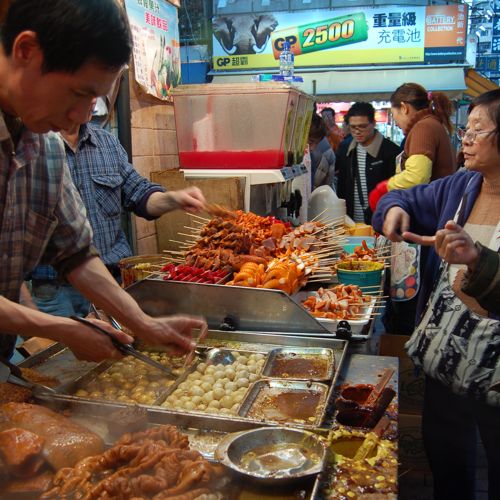 These last two weekends in the Bay Area have been a celebration of the best and the biggest of food on the go. La Cocina and Eat Real both showed that there are indeed thousands of people willing to stand in long lines in the full heat of summer to try any tasty treat served from a bicycle or cart, tent or renovated taco truck.
But it was a bit like eating Thanksgiving dinner, my cousin's 12-course wedding banquet and my mom's new year's brunch all in the same week. The specialness of each blurred together, and the meaning of each was lost in the flurry of food.
If we would like to see the creativity of those festivals extended to the other 362 days of the year, we now need to divert some of our gustatory energy to ensuring systemic support of microenterprise. Yes, I know, public policy and economic reform is not nearly as sexy as a coconut-basil popsicle. And, yes, talking about immigration and community development is such a downer. Tweeting is way more fun than writing letters to our city supervisors.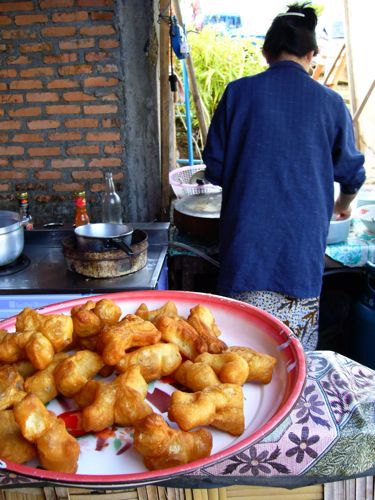 In the U.S., our concept of business has always been closely bound to owning or renting property. With the words legitimate and legal defining benchmarks for entrepreneurs, street food rarely receives the kind of public awareness and support that other countries have long embedded into their daily rhythms. In some countries, nearly half of the food consumed comes from street vendors, and in Africa, Asia and Latin America, the street food sector employs from 6 to 25 percent of the urban work force, often involving entire families across generations. (See Street Foods: World Review of Nutrition and Dietetics, ed. A.D. Simonpaulos, 2000.) Consumers International, an independent organization working in 116 countries, has been researching and working closely with governments to support street food for over 30 years.
India and Singapore may serve as useful examples for us. Their burgeoning street food scenes are both relatively young. Singapore was established in 1959, and within ten years, the government realized the need to regulate street food vendors without diluting the island's distinctive culinary culture. Any eater who has made the pilgrimage to Singapore knows well that hawker centres a.k.a. food centres, with their endless stretches of food stalls, are the very effective and delicious compromise. While a few taxi drivers and old-timers may still grumble about how chicken rice just doesn't taste the same in air-conditioning, no one would think of giving up their neighborhood food centre. Located in the first floors of apartment complexes as well as concentrated in specially zoned, multi-level, sprawling malls, food hawkers are truly a day-to-day part of life in Singapore.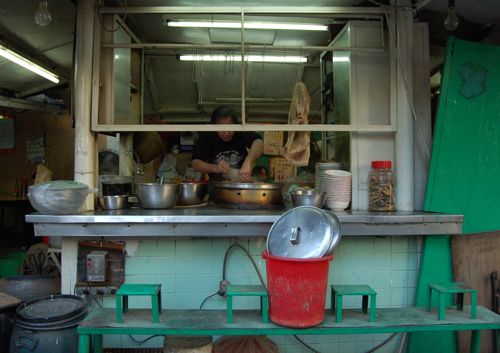 In India, where maintaining the purity of food was inherent in cooking and eating and where strict adherence to caste distinctions limited eating food prepared by strangers, street food has only become popular in the past few decades. Since then, it has grown into such a huge, sprawling aspect of the urban landscape that its Supreme Court recently moved to ban the preparation of food in public areas in New Delhi. Vendors will have to prepare their food at home and then sell them pre-packaged. (Caffeine, however, was specifically not criminalized: coffee and tea vendors enjoy a special dispensation.)
As expected, there was an outcry from vendors all across India. More interestingly, Indians who depend on street food for inexpensive meals complained that they wouldn't be able to watch the food being cooked, thus would not be able to witness its freshness and cleanliness. In countries where immediate quality is much more important than gimmick or branding, enforcing safety with off-site facilities may well give way to the transparency of a sidewalk stove.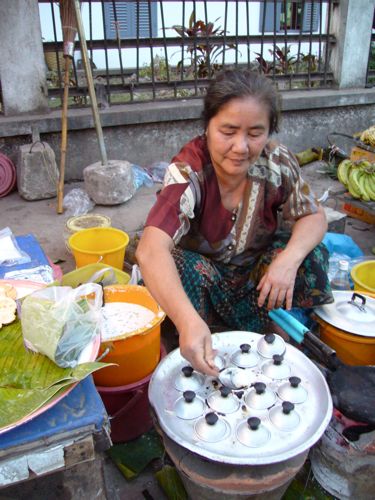 Thailand's "Clean Food Good Taste" campaign, launched in 1989, is a program that values the needs of small street vendors as well as restaurants. Especially critical to its success, the plan includes a public education program and cooperation across several government agencies at municipal, regional and federal levels.
Here in California, Sacramento has tried to rein in taco trucks, while San Francisco this summer attempted to both welcome and regulate food carts in its city parks. Similar to New Delhi, the city adopted an ordinance requiring street food to be prepared in certified, off-site kitchens. With higher fees and the need for larger, more expensive carts, street food will more likely become an extension of well-established restaurants and more deeply capitalized entrepreneurs. While protecting our public health is certainly important, new laws need to be considered and discussed within the larger context of our city's culture and economic development.
If we as eaters want creative, locally based and locally relevant street vendors integrated into our culinary landscape, then we as citizens need to push our legislators to build a system that supports–not weeds out–very small businesses. It's one thing to push a cart around Dolores Park on the weekends as a hobby during your salad days. It's much another to bring in a living wage and move your family up the ladder while providing food for others day in, day out.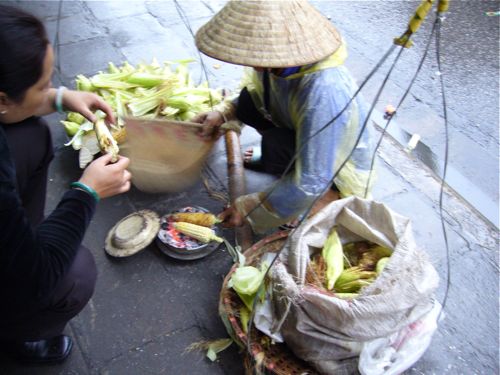 The whole issue of diversity was an obvious part of both street food festivals. We all like to think that San Francisco is one of the culinary capitals of the world. I'm counting down the years until San Jose or Santa Clara, Fremont or Fresno take over the reputation of truly international cuisine that they already deserve. Until then, I'd still like to see our city become more willing to support the full spectrum of culinary businesses. This means not only seeing unusual foods spelled out on the menu board. It means seeing a variety of people pushing the carts and pocketing the money.