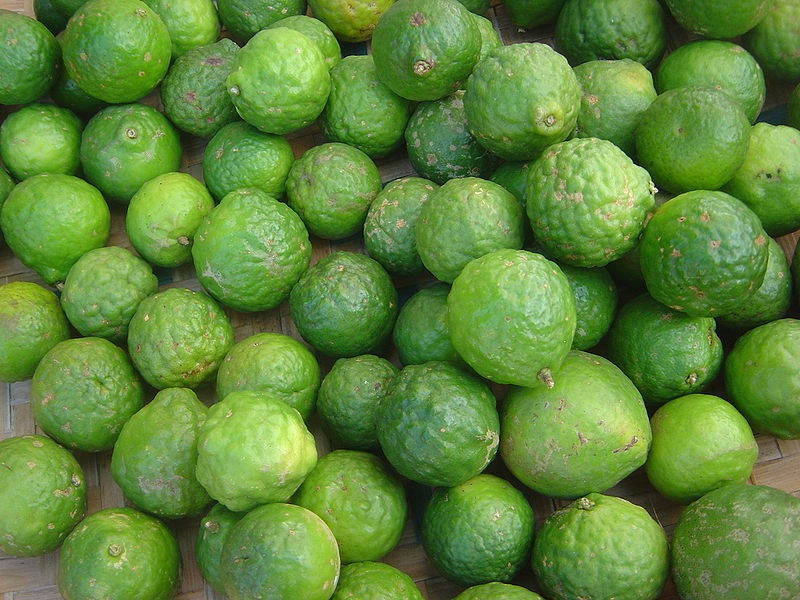 Photo by David Monniaux
…a bit of trivia, a discussion I go through with many cookbook editors as I try to massage our language:
"Kaffir" was, historically, a word used in South Africa to refer to dark-skinned peoples. It differentiated the SE Asian limes grown in Indonesia (where the native Austronesian tribes had dark skin and curly hair) from the juicy and smooth-skinned Persian limes familiar to Europeans.
Word origins: http://dictionary.reference.com/browse/kaffir
It's now considered extremely derogatory, a term that is outlawed, in fact, in several other countries. Users can be prosecuted in court for what we know here as hate speech.
I try to encourage my colleagues and students to use the name "makrut" or "magrut" lime. Obviously, we still have a ways to go, as our whole food industry in the west has absorbed the term without knowing its political background. I often put it in parenthesis, to clarify for readers, but have been working hard to weed it from our cookbooks.
And, as you can tell, continue my Quixotic, linguistic crusade….
Thy