Monday, September 15th, 2008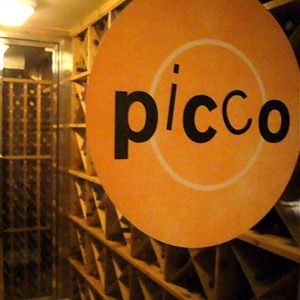 Last month, during one of those gorgeously sunny weeks, a friend visiting from China (read: escaping from Beijing's craziness) requested a fun outing that would include a meal highlighting local foods. The perfect side trip came to mind immediately. There's no better way to take in the Bay than on a leisurely ferry ride. And for local flavors, Restaurant Picco offers Marin Mondays, special weekly prix fixe dinners that highlight the best of Marin Country farms. I told my friend to meet me on the Larkspur Ferry.
Skimming along the water, with both bridges within view and plenty of time to catch up on the years that have passed, who wouldn't prefer a ferry ride over stop-and-go, rush-hour traffic? Add Chef Bruce Hill's special menu, and it's a dinner excursion that both visitor and local will long remember.