Saturday, November 17th, 2007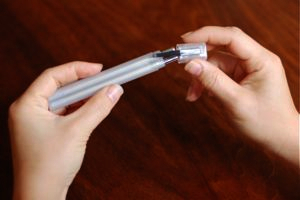 When an old friend from high school picked me up yesterday in her sparkling rental car, we were still trying to decide between taking in a museum or heading toward some fun shops. And when she finally nixed an afternoon of art and culture, I was more than happy to direct her to one of my favorites, Flight 001 on Hayes.
While she lost herself among their beautiful bags, a smaller but equally enticing travel gadget section kept me busy "researching." Some things weren't worth the box they came in—a portable pasta drainer?! — but one item caught my eye. Collapsible chopsticks.