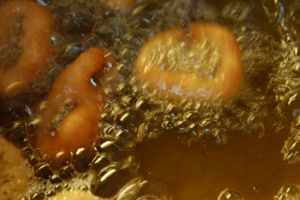 As someone who keeps containers of bacon fat, duck fat, chicken fat, lard and butter along with rank-and-file bottles of olive oil, sesame oil, chile oil, grape seed oil and good ol' peanut oil always handy by her stove, I was delighted to learn a new term this week: FOG.
No, not the lovely mist that sweeps over our city from the sea.
Fats
Oils
Grease
Unfortunately, in addition to carrying flavor and adding texture, these staples of the kitchen can be as bad for our sewer system as our bodies. Multiply thousands of restaurants by dozens of gallons of FOG and very quickly, the mess builds up.
A program launched this past month by San Francisco's Public Utilities Commission, SFGreasecycle, will attempt to alleviate the headache of FOG disposal while linking to Gavin Newsom's mandate to use 20% biodiesel in all city vehicles by the end of the year. There are still a few weeks for us to reach our goal.
Around the world, the dumping of FOG into sewer systems has become a serious problem. New landfill regulations prohibiting the burying of liquid fats and municipal directives on hazardous waste, animal by-products and waste oils make FOG disposal increasingly complex and expensive for restaurants and catering companies (not to mention the much larger amounts from abattoirs and food processing plants). An entire industry has risen up to separate, collect, store, treat, transport, buy, sell and dispose of FOG. The next time you wonder how pet food gets its calories and flavors, well, just remember the deliciousness of french fries and potato chips.
SFGreasecycle hopes, through education and incentives (like free pick-up) to reduce the amount of FOG flowing into the city's pipes. Reusing it as fuel for its fleet of municipal vehicles is another excellent benefit. Will it cut down on emissions? Well…that depends….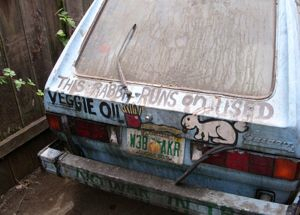 Grease Goddesses' hatchback.
Bumper stickers aside, the heated debate about whether the use of biodiesel results in a positive impact or a negative one overall confuses most of us. There's an abundance of mind-numbing technical reports, polarized rhetoric and big-business greenwashing. Much of it comes down to what you measure and how. Another point of argument occurs between those who believe any minimization of petroleum helps slow our current self-destructive spiral and those who, reminding us that gas motors still equal emissions, believe bikes and solar panels are the better answer.
To help you sort out the issues and how they relate to your cooking and eating and driving pleasures, visit these websites: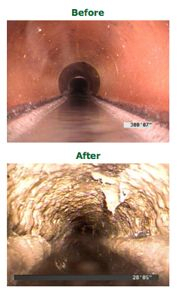 And you thought your arteries were clogged.