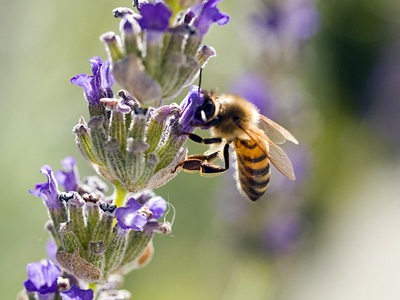 I'm not sure my neural pathways for good ice cream and the future of agriculture have ever sparked simultaneously before, but a recent posting sure caught my attention. If you happen to know someone who recently received their Ph.D. in entomology, you can point them, too, toward Haagen-Dazs' recently established fellowship in honey bee biology at the University of California, Davis. For those who need more hands-on training, be sure to check out the advanced workshop later this month on queen bee insemination.
I've had a special place in my heart for bees ever since 10th grade, when I sewed a poufy costume out of black and yellow felt, donned a pair of glittery oh-so-80s deely boppers, and performed the bee dance right there in front my Life Sciences classmates. My two best friends dutifully stood in opposite corners of the room, one holding a cheerful cardboard sun and the other a giant flower fluffed out of pink tissue paper. Meanwhile, I buzzed and wiggled my ass up and down the center aisle to demonstrate the figure-eight flow of a honey bee's information-laden wag-tail dance (pdf). Yes, I got an A for my earnest efforts. No, I never did find a date until I fled for college.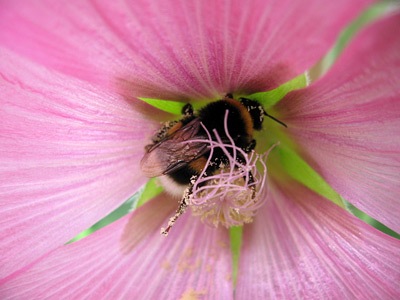 So, it was with special delight that I created a bee avatar and sent bee-mail at Haagen-Dazs' Help the Honey Bees website. The pages have a charm often missing in both corporate and environmental education sites, let alone one that tries to inform consumers about Colony Collapse Disorder, an obscure but very real crisis threatening bee populations, farmers' livelihoods, our country's food supply, and several of our state's leading businesses. (Almonds anyone?) In keeping with the sugary high of America's favorite dessert, the dire messages remain upbeat. Not even this cynic — viral marketing and Nestle be damned — could resist a parade of little buzzing bees holding up signs with hand-lettered slogans such as "Save Our Hive" and "Act Now" in order to move consumers to care for their plight.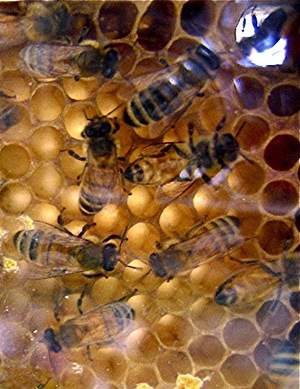 Other Honey Bee Resources
For an excellent presentation on the lives of bees, full of passion and humor, watch honey bee expert Dennis vanEngelsdorp's appearance at last year's Taste3 conference. (You can join the 2008 Taste3 gathering in nearby Napa if you happen to have $1,950 budgeted for continuing education on wine, food and art.)
Don't forget Bug Day at the Randall Museum. This Saturday, the San Francisco Beekeepers' Association will be there with their very own exhibit of live honey bees. Admission to this celebration of all things with six legs is free. You can buy a picnic lunch there or bring your own hamper of treats to enjoy on the museum's wonderful lawn with a view. I highly recommend this event for anyone from age 3 to 103.
If you've always wanted to keep your own hive, read this classic booklet on beekeeping in California (pdf).
Since I have no room for a hive on my fire escape, I content myself with a few pots of bee-luring flowers. This excellent guide on urban bee gardens created by a research group at the University of California offers specific advice for bee-lovers in the Bay Area.
And for those who just want to cut to the chase, Marshall's Farm Honey is the way to go. Remember that anything sweetened with honey rather than sugar depends much more on bee-power than fossil fuels.
What better way to enjoy the sweetness of our land?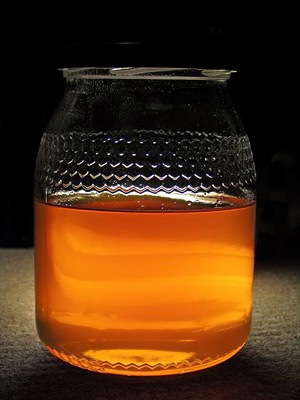 For more info on Bees watch, listen and discuss KQED QUEST's Better Bees: Super Bee and Wild Bee.