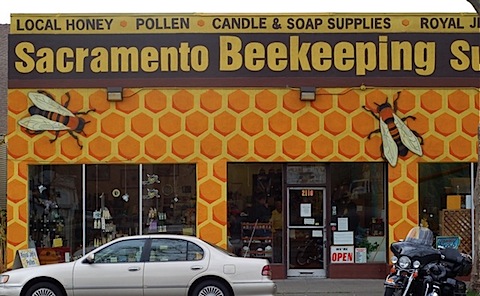 With spring just a few weeks away, it's a busy day at the Sacramento Beekeeping Supplies. In between ringing up jars of local honey, three generations of the Stewart family answer a stream of questions with both patience and passion. If you're curious about how bees make honey, which size wick to use in your candle-making, the science of animal communications or the health benefits of bee pollen, there's no better place to spend an afternoon. If you're already a dedicated beekeeper, well, then, you've probably already met Nancy and Fred, the proprietor and the talker, respectively, who run this gem of a shop.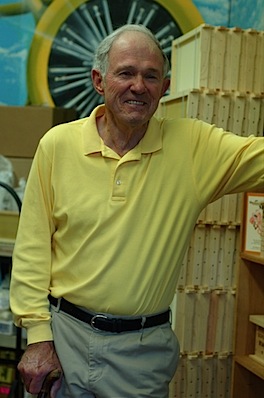 They're known and loved by apiarist throughout Northern California and have loyal customers extended throughout the west. Nancy opened the business in 1985 and ran the day-to-day operations, while Fred supplied bees to local orchards in his hours after work. Once he retired, though, he was able to spend more time at the shop, and now, on any given day, you'll find him leaning on his cane offering mini lectures on any topic from why hives swarm to the best way to catch a queen bee.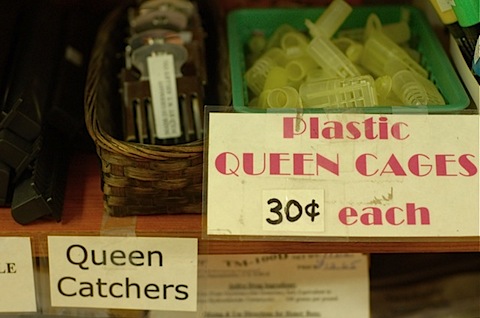 You can taste different varieties of honey at the tasting bar. Choose your own too-cute jar to fill with one of the honeys that they keep on tap, or head to the bee-themed gift section for souvenirs that the TSA won't confiscate. Crafty folks will love the back room, where candle molds, sheets of wax and Ukrainian egg kits (just in time for Easter) provide distraction during these rainy days. For now, I enjoy their honeys — sage, coastal wildflower, the unique Davis blend — but already hooked by their excitement, I can't help daydreaming about my very own beginner's beekeeping kit.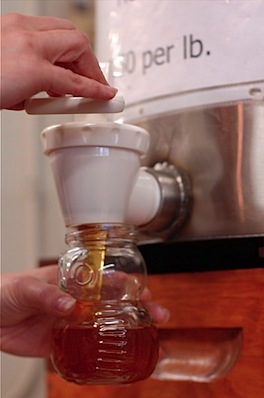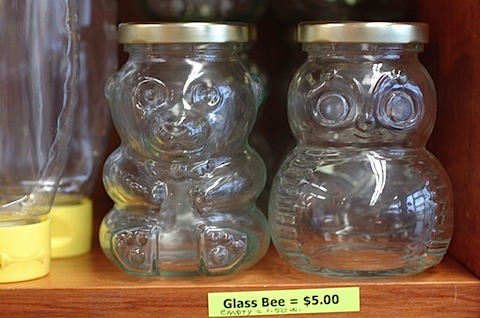 Sacramento Beekeeping Supplies
2110 X Street
Sacramento, CA 95818
(916) 451-2337