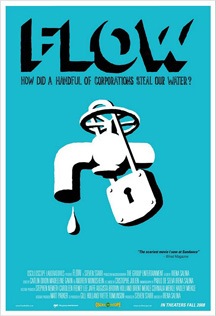 Thousands have lived without love, not one without water.
— W. H. Auden
Like the earth itself, our bodies are 70 percent water. This also happens to be the proportion of our water supply that the agricultural industry consumes to bring food to our tables. No conversation about sustainable food systems can exclude the topic of water.
While water wars seem like the concerns of distant communities, experts predict that towns across the US will also soon be struggling to provide clean, affordable water to their citizens. An award-winning documentary, Flow, one of the post powerful and elegant films in the recent 3rd I Film Festival, tackles the complex issues embedded in a simple glass of water. From Bolivia to India, from Michigan to our very own California, access to water is being contested.