Monday, December 22nd, 2008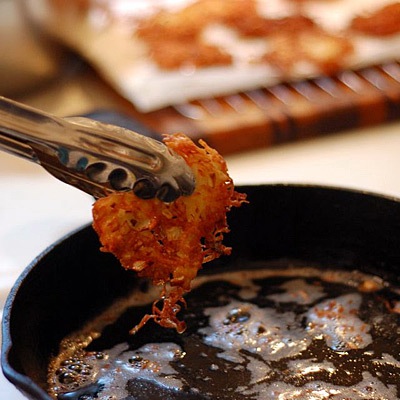 Although I didn't make it Saul's Deli this year for their annual Neverending Latke sidewalk fest, a lingering craving for piles of crispy potato cakes convinced my husband to brave the task of grating and frying.
He more or less followed a straightforward recipe from Gourmet and managed to deliver, with his first try, a most excellent feast. Some crème fraiche, homemade applesauce and leftover oil from donut frying may have gilded the latkes, but they're so good, we don't really need much more than a plate or fork. Of course, some of us who hover around the cook right at the stove don't even need those.